MCU is proud to be part of our community and believe that we have the responsibility and privilege to contribute to its wellbeing and success.
One of our major projects is to coordinate and sponsor an annual Financial Reality Fair for local high school students. Along with other local credit unions and our Connecticut Credit Union Foundation, Credit Unions Building Financial Independence, we work together to sponsor the Financial Reality Fair as part of a statewide program. Each year 350-500 students attend our experiential fair where they choose a career and the starting salary and then complete a 2 hour exercise making financial choices for the necessities of living on their own – rent, transportation, food, clothing, etc. Their object is to have money left at the end of the month. Sometimes they need to make hard choices like adding a supplemental part time job or buying a less expensive car. They all leave the fair with a better understanding of life in the real world, and many tell us they are going to go home and thank mom and dad.
We hold annual Zumbathons to raise funds to sponsor our reality fair, organized and coordinated by staff member Vanessa Kuduk.
We regularly volunteer with local not-for-profits. You may see us teaching ESL at Building One Community in Stamford, sorting clothes and food at Neighbor to Neighbor in Greenwich or serving up a meal at New Covenant Center in Stamford. Financial education is our strength whether it be for children, English and Spanish speaking adults or new immigrants. We've given financial education to young children at daycare and summer camp for Kids in Crisis, to new immigrants at People Empowering People and the Greenwich Library, and to mothers for the Connecticut Food Bank.
Staff contributes to a fund to wear jeans on Fridays, and at the end of each year we distribute the funds to organizations that benefit the community and are available for our members.
As dedicated MCU staff, it enriches our lives to give back to our community, and helps us live our motto, "Making Lives Better".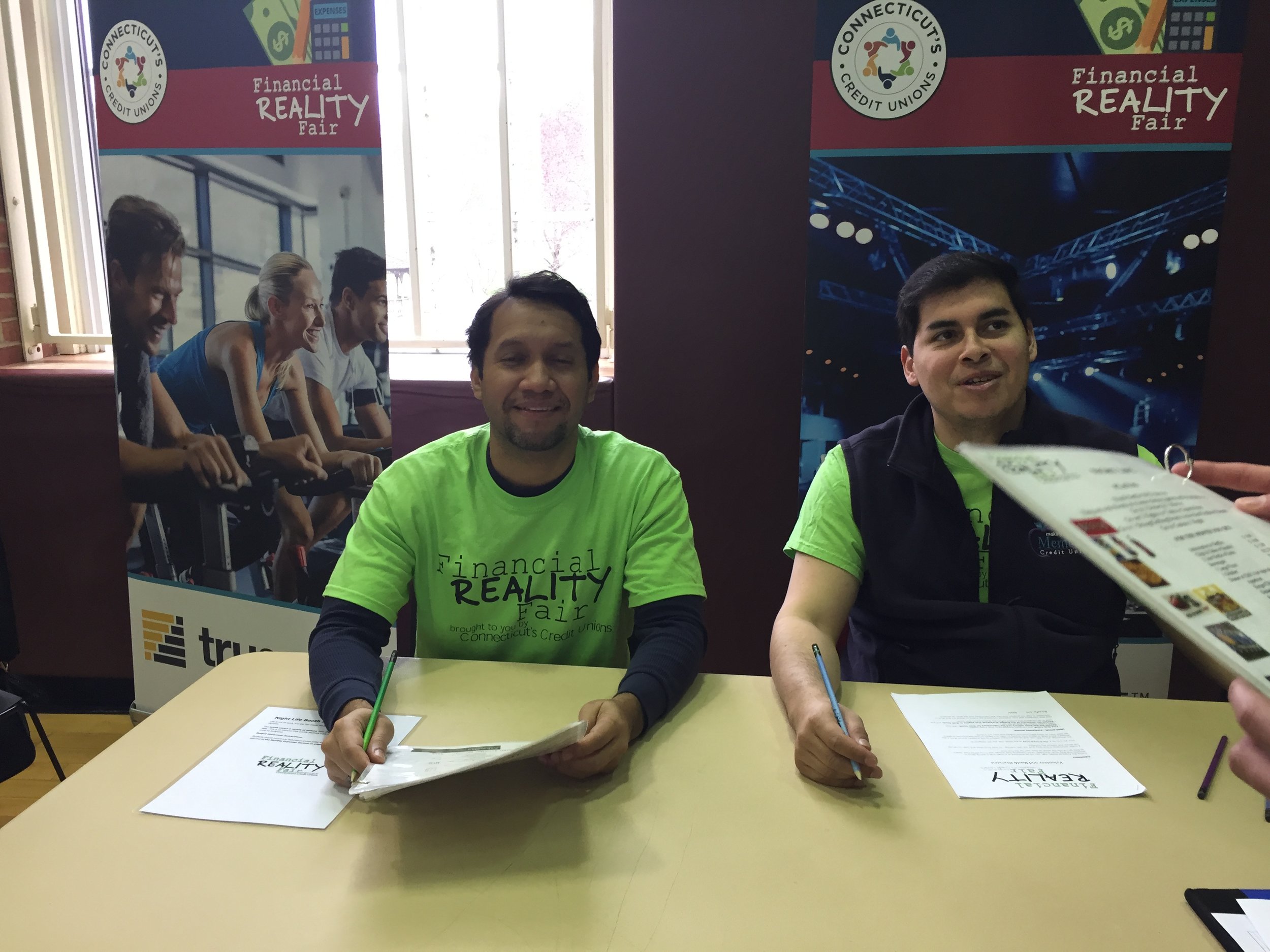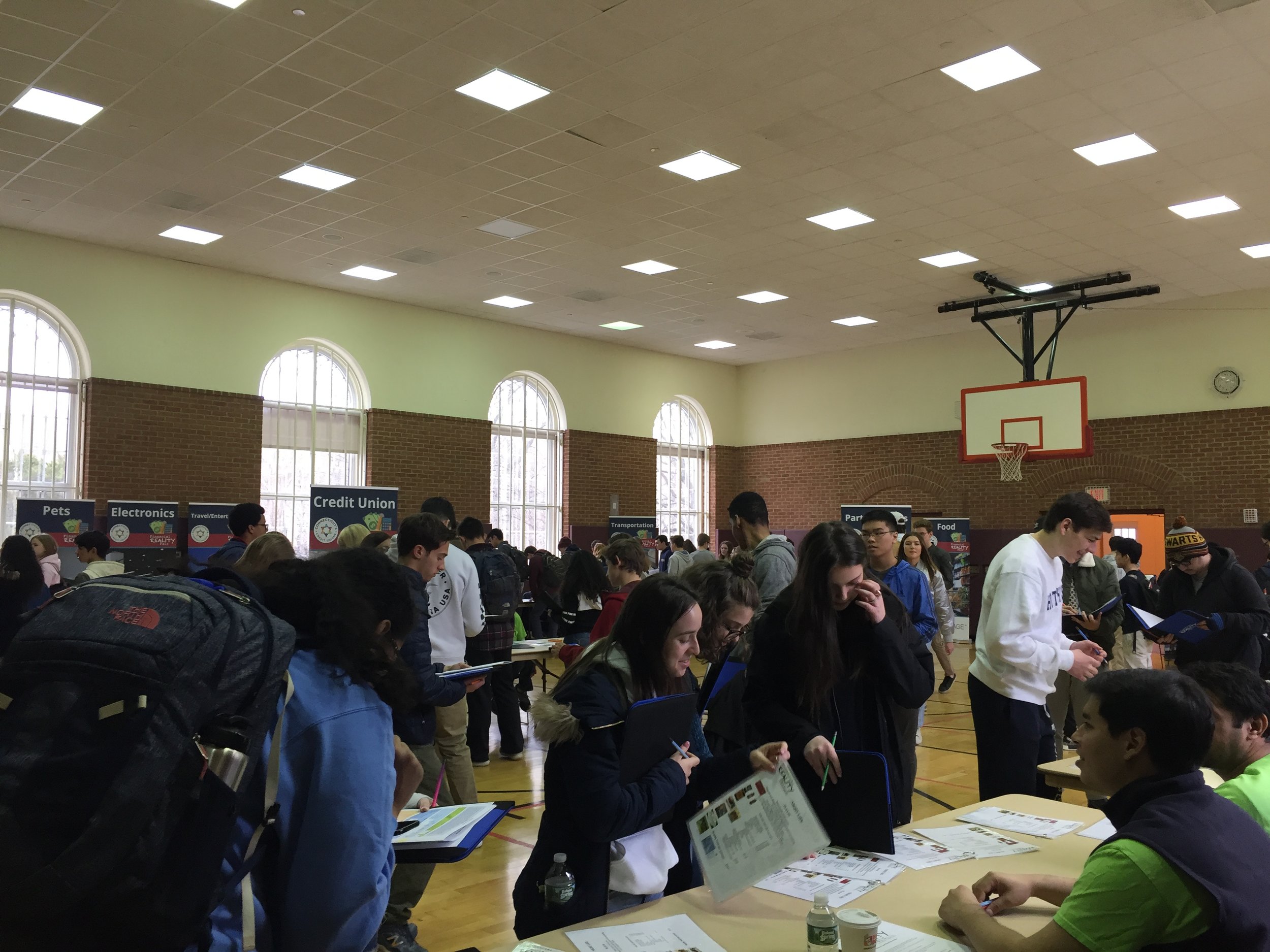 Pictured from Left to Right: Building One Community, Family Centers, Neighbor to Neighbor and Domestic Violence Crisis Center
Volunteering in the Community